The depth of meditation is best experienced in the quietness of a favourite place or a dedicated meditation centre nearby. Sometimes words from the wise, the initiated, can nudge us forward on our path of discovery and healing. The Brahma Kumaris have been publishing inspirational texts and recording meditations for decades. These items reflect the wealth found in the meditation experience and are offered, with love, for your study. They are available in more than twelve languages and can be ordered online or at your local centre.
You can read books online
here
or visit the online shops, where you can buy from a large selection of books, CDs and DVDs: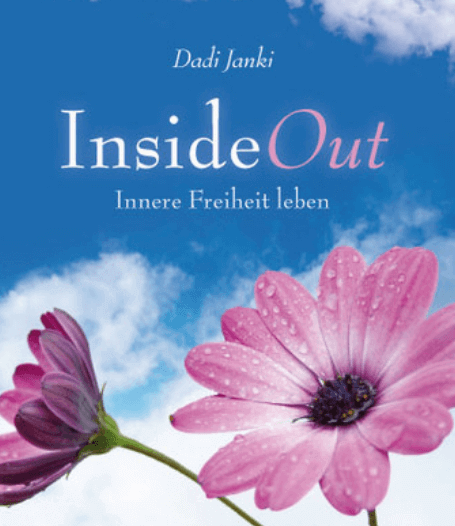 Inside Out-
Living Inner Freedom
Dadi Janki lives her life filled with inner peace, love and joy. She draws these abilities from an inner source and radiates them out into the world. Your consciousness is stable above average. In this book, she reveals the thoughts, feelings..
Literatur in other languages
If you would like a product in a language that is not listed above, please email your request to ipg@brahmakumaris.org